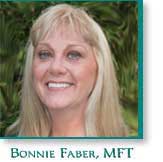 Like you, first and foremost, I am a human being, a person. I also happen to be an experienced psychotherapist. What has become of most significance to me in my work as a therapist is how these two "identities" have become more and more integrated over my 20 year career.
Because the majority of our emotional wounds occur in relationships, they are best healed through relationship. Thus I describe the therapeutic work I do as working "relationally" with my patients. This relationship involves the patient and me interacting with and engaging one another, with the goals of enhancing the patient's self-knowledge and providing the patient with new and reparative experiences.
What I have discovered is truly healing is my capacity to offer you a new and different experience of yourself – as it is almost certain that I will see you very differently than your parents (or caregivers) saw you. Your experience of being seen and interacted with differently is a huge part of the healing process. My experience has proven that increased frequency of contact (two of more sessions per week for individual therapy) significantly deepens the therapeutic relationship and "speeds up" this process, as does our mutual ability to be open and honest with one another. You will experience me as being fully present, and often sharing my experience of being in the room with you.
My work is informed primarily by psychodynamic theories, including Intersubjective, Jungian, Object Relations, psychoanalytic, Relational and Self-Psychology. I also am trained in Emotionally Focused Couples Therapy.
But putting theories aside, it is our unique experiences that shape who we are and how we operate in the world. Helping patients become aware of their motivations and seeing them become more conscious, mindful and successful in their relationships is what draws me to the work I love to do. Therapy is an empowering experience, and helping patients achieve empowerment is always a goal of the work I do.
Consultation Services
In addition to my private practice, I also offer consultation services for licensed therapists at the rate of $150.00 per hour.
I have clinically supervised individuals and groups for over 16 years, both in my practice and for non-profit agencies. I have had significant training in psychoanalytic thinking, and participate in two advanced psychoanalytic consultation groups. I use a 'Relational' approach in all of my work…including consultation. Please contact me @ 408-836-4110 for more information, and/or to schedule a brief phone interview.
Licenses
Licensed Marriage & Family Therapist, California — License # MFC36637, 2000
Degrees
M.S. Clinical Psychology, San Jose State University, 1996

B.A. Clinical and Counseling Psychology, San Jose State University, 1994
Certifications
Certificate, Domestic Violence Intervention — 1996
Professional Affiliations